How to choose indicator
M1 indicator
● With magnetic coupling, the displacement of magnetic floater
in measuring tube can be transmitted into flow value directly, and
● Stamp forming of Stainless steel;
● Surface polishing Mechanical pointer can show the flow
immediately. It has compact and artistic structure.
M2 indicator
● It can be showed by pointer and dial system, and be outputted
by being transmitted into electrical signal.
● Digital integrated design-multifunctional flow board;
● Modular design. The combination of flow instructions in place,
long distance transmission, accumulation, and alarm are optional.
● LCD can show the instantaneous flow, cumulative flow and
percentile flow instantly;
● (4-20)mA two-wire superposition HART agreement digital
communications.
● Full- featured key operation and on- the- spot instrument
parameter settings.
● Manual operator/ PC configurable software remote
configuration.
The function of intrinsically safe and flameproof security;
● One or two whole-course adjustable threshold alarm switch
output (optional);
● Can be applied directly in high-temperature environment.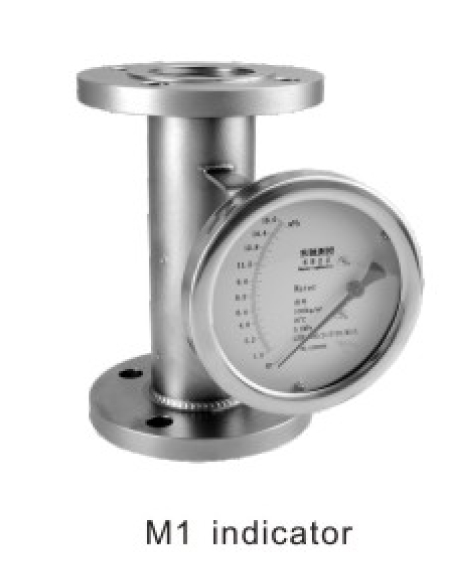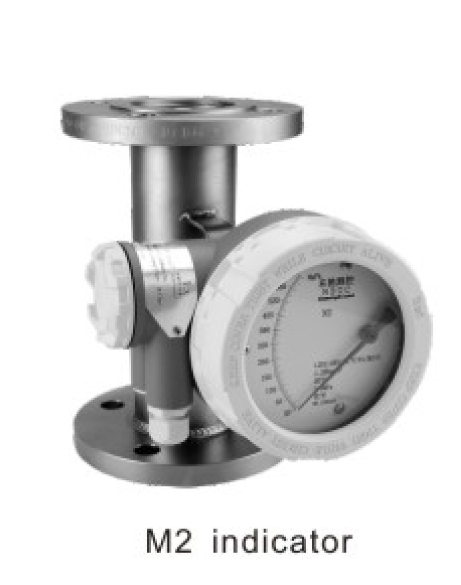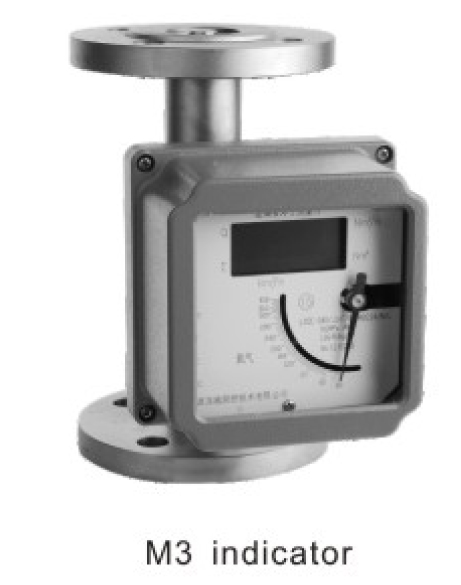 Modeling Code
1.Meter model : LZDC

2.diameter : code

Code

015

025

040

050

080

100

125

150

200

250

DN

15

25

40

50

80

100

125

150

200

250

3.Installment type

J 1

Vertically installed

J 2

Horizontal installed

J 3

End into side

J 4

Side into Side

J 5

Top into End

4.Installment connection

F

Flange (common specification are G B or D I N, H G, A N S I, J I S can be chosen)

L

Thread

K

Clamp sanitary type

5.Measuring plpe's materials

R1

304(1Cr18Ni9Ti)

R0

316(0Cr18Ni12Mo2Ti)

R00

316L(00Cr17Ni14Mo2)

RF

304 with PTFE lining

Others

Hostelry,Titanium Alloy,Aluminum Alloy,Picks Alloy,Copper Alloy,etc.

6.Indicator's type

M1

Locally indicator, Stainless steel compression molding,

Surface polishing wiredrawing processing, Sanitary

M2

Locally indicator, Aluminum compression molding, Polyurethane epoxy paint

M3/ES4

Output type LCD (4-20 mA current)

M2/ES4

Output type LCD (4-20 mA current)

M2/HAPT

Output type LCD (4-20 mA current), HART agreement digital

communication)

M2/B

3.6 V Lithium battery supply, LCD show the instant flow and accumulated

flow rate.

7.Blast proof type

N

No requirements for anti-explosion (omission)

EXi

Exib Ⅱ CT1-T6

EXd

Exib Ⅱ CT6

8.Measuring Medium

L

liquids

G

gas

9.Measuring tube's additional function(optional)

T

Temperature protection clip set

10.Indicator's additional function(optional)

KG22

alarm atKE1's lower limit,alarm at KE2's upper limit

KG23

alarm atK1's lower limit,alarm at K2's upper limit

KG24

alarm atKR1's lower limit,alarm at KR2's upper limit

11.High-temperature type (optional)

H1

Medium's temperature: 120°C--160°C

H2

Medium's temperature: 160°C--250°C

H3

Medium's temperature: 250°C--400°C
① ② ③ ④ ⑤ ⑥ ⑧
Example LZDC /050/J1 /F/R1 /M2/L
①Metal-tube rotameter ②Dn50 ③Vertically installed type ④Flange connection
⑤304ss measuring tube ⑥M2 indicator ⑧Liquids